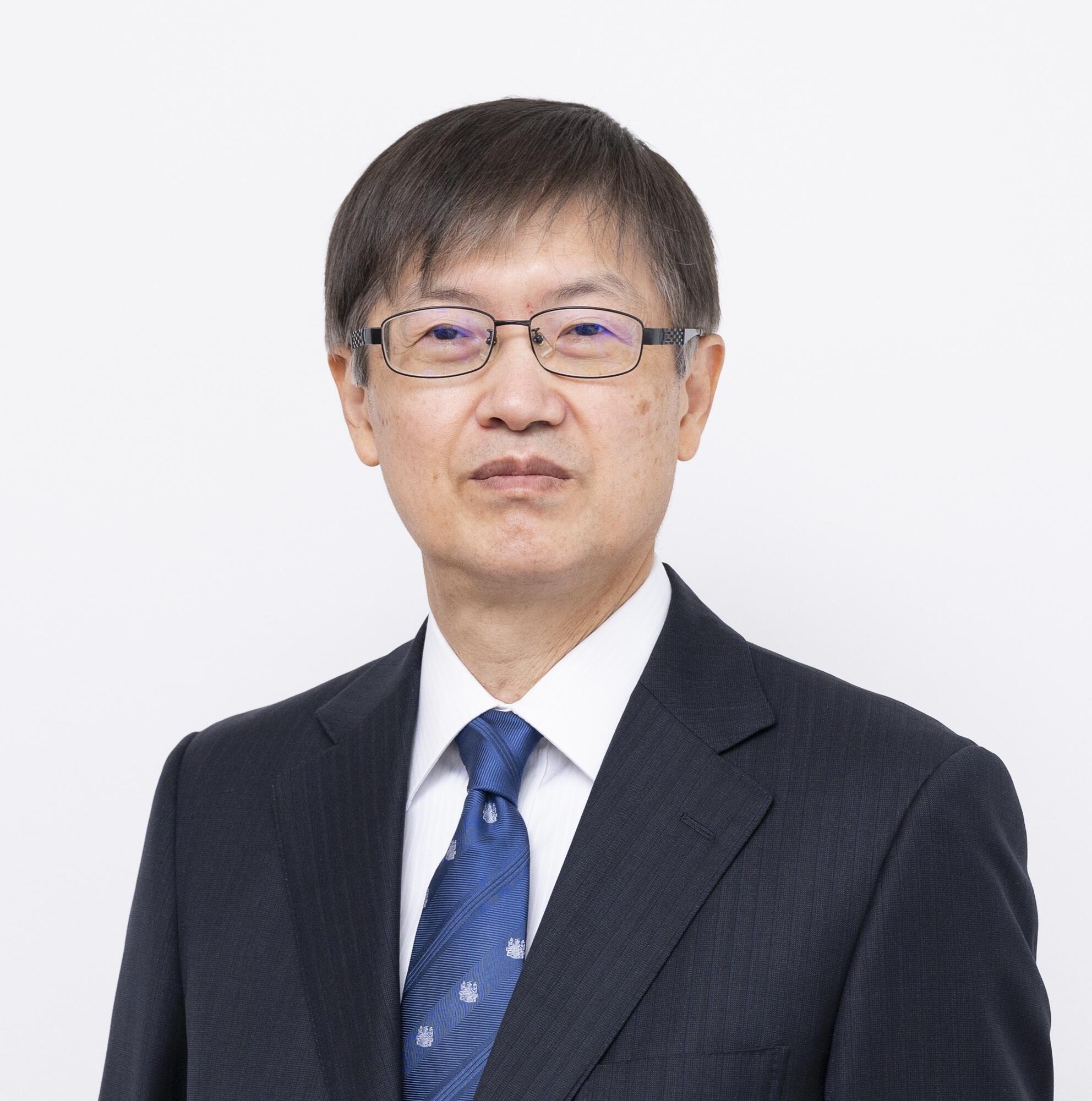 Welcome to the Fukuoka University Hospital Website
At Fukuoka University Hospital our goal is to make constant progress, and we are always thinking about how we can contribute to society through high-quality healthcare. This website contains a variety of information that you can refer to when using our services.
History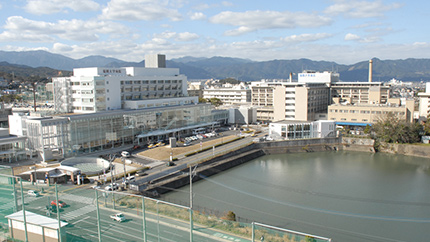 The Fukuoka University Faculty of Medicine was established on April 1, 1972, and the hospital opened on August 4, 1973. Nearly half a century has passed since we started serving as a core hospital for regional medical care. On January 4, 2011, a new medical treatment building was opened and some outpatient departments and wards were relocated there. A complete renovation of the main building was completed in April 2013, and preparations for the construction of a new main building, scheduled for completion in 2023, are currently underway. The hospital has 915 beds, and approximately 2000 staff members, mainly in our 23 clinical departments, 15 clinical divisions, and 18 clinical support divisions, who work together to provide patient-centered medicine based on the hospital's policy of "warm-hearted medical care".
Outpatients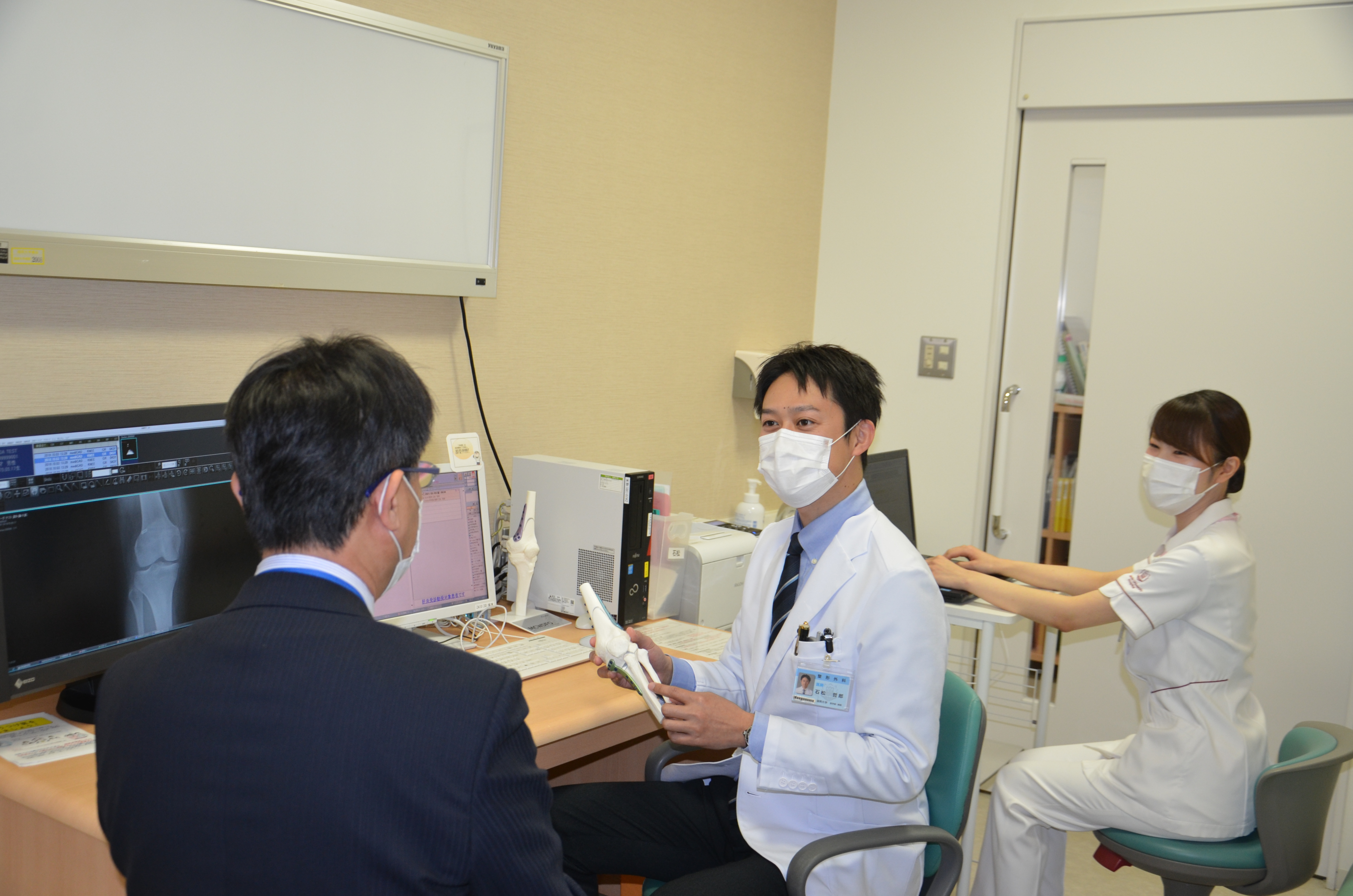 Our institution has centralized teams of specialists, including the Heart Center, Stroke Center, Cancer Center, Respiratory Center, Perinatal Medical Center, Pediatric Medical Center, Gastroenterology Center, Women's Medical Center, and Musculoskeletal, Spine and Spinal Cord Center (Orthopaedic Surgery Center). Experts in each field use cutting-edge technology and equipment to accurately diagnose various diseases, and they carefully treat patients based on the latest medical information.
For patients undergoing surgery, our outpatient consultations, including tests, ensure efficient treatment during hospitalization and can shorten the length of your stay. In addition, the Perioperative Management Center provides preoperative checks and guidance to patients undergoing surgery in order to improve the safety and efficiency of the surgery.
Providing medical examinations, diagnosis and advanced medical care
Reliable tests lead to medical safety. Our ISO15189-certified testing provides highly reliable results which are always given to the patient as well. The hospital is equipped with the latest diagnostic equipment for highly accurate images.
Our Perinatal Medical Center is the largest in Western Japan and is one of the major features of this hospital. It consists of three departments: obstetrics, neonatal medicine and neonatal surgery. In the field of surgery, we perform not only minimally invasive endoscopic surgeries, but also a large number of robotic-assisted surgeries, employing the latest model (da Vinci Xi) for a variety of diseases.
A new hybrid operating room has been established to enable minimally invasive vascular treatment. We have also introduced the latest radiation therapy apparatus to achieve highly accurate cancer treatment with minimal invasion.
Please visit the pages of our clinical departments to see the unique state-of-the-art medical treatments provided by each one.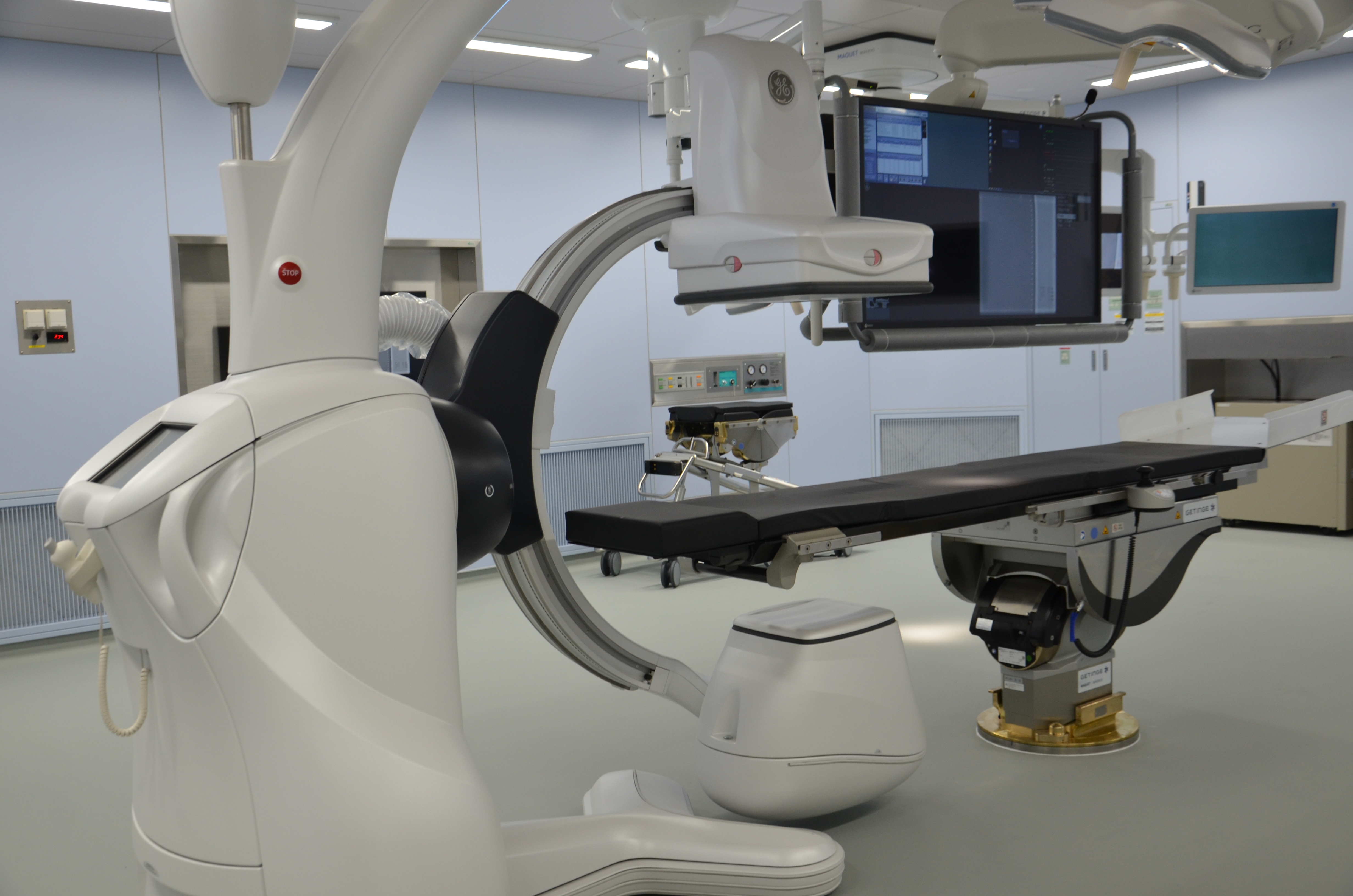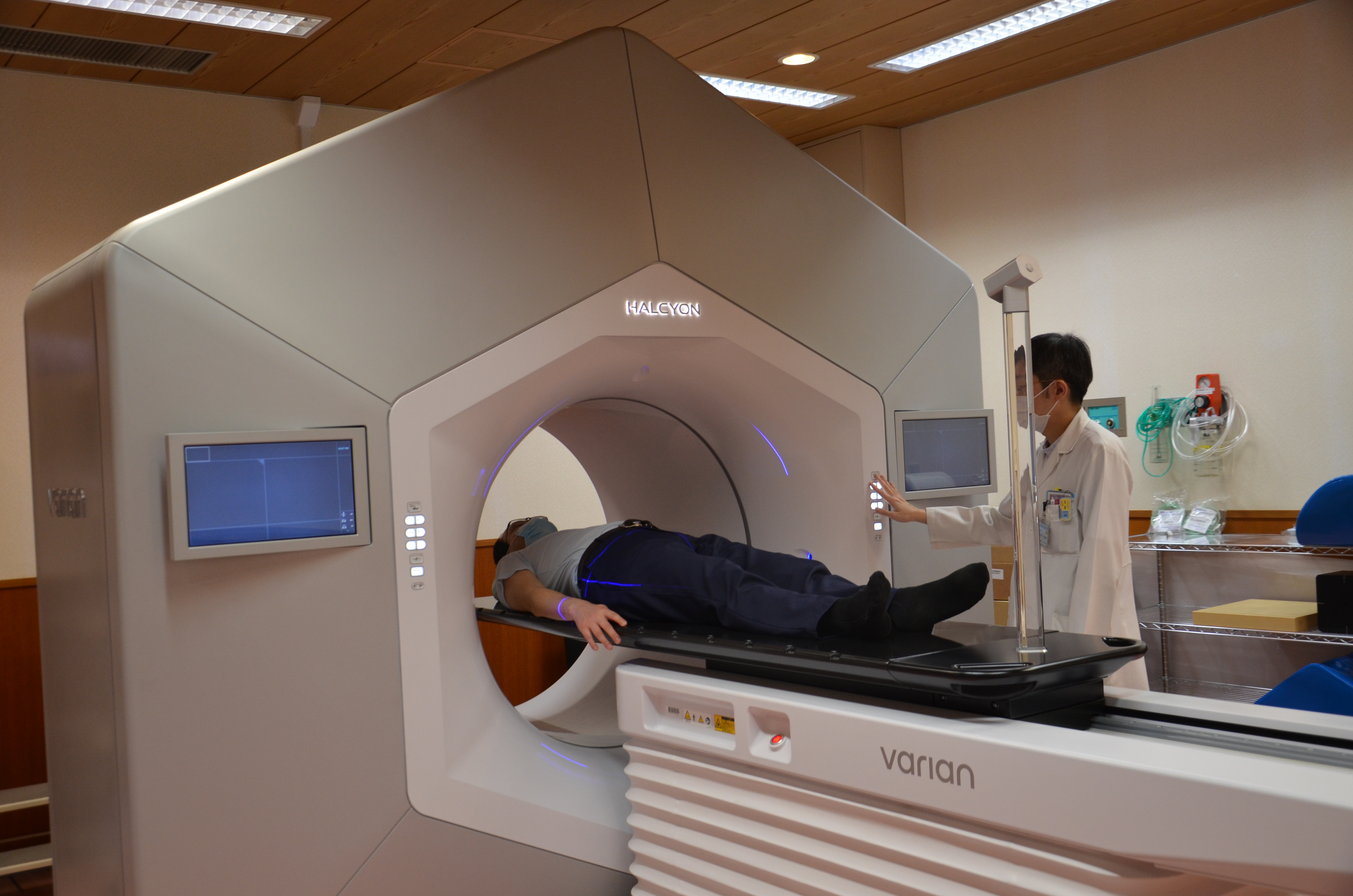 Supporting the regional healthcare network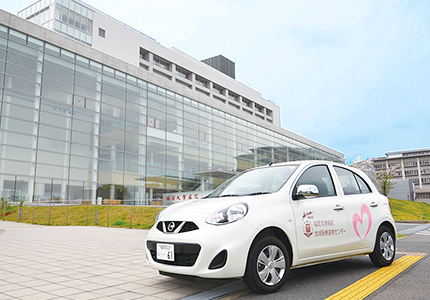 Our Community Health Care Center has worked tirelessly to strengthen cooperation and collaboration with local hospitals. The Center has held medical seminars for local residents to raise their awareness while deepen our ties with the community.
Our hospital has been designated as a Secondary Emergency Medical Facility, and we are dedicated to emergency medicine 24 hours a day, every day. The General Medical Department, the Critical Care and Emergency Center and each medical department work together to assist other local hospitals. In recent years, we have even introduced the "Fast Medical Response Car", or FMRC, to meet these goals.
As the designated Disaster Base Hospital responsible for this area, we are ready to deploy a DMAT (Disaster Medical Assistance Team) when needed, and are prepared for disaster medical care management.
Convenient amenities
We offer a consultation desk to help reduce the anxieties and concerns of our patients. Our specialized counselors provide support regarding medical expenses, problems affecting daily life, and the balance between treatment and work. Every day we also handle consultations concerning referral to local medical institutions, the various services of the insurance and support expense system, cancer support, and nutrition. Please take advantage of these services.
Our Care Support Set combines rental items with a laundry service; such as clothing and towels, and daily necessities such as oral care products, so you can arrive empty handed when you are going to be hospitalized. There is an additional charge for the support set. We also offer the special "Taste of Itoshima" menu (extra charge), prepared with fresh ingredients from Itoshima in the western part of Fukuoka.
We will continue to strive to create a medical environment where patients can comfortably focus on their treatment, and we welcome your comments.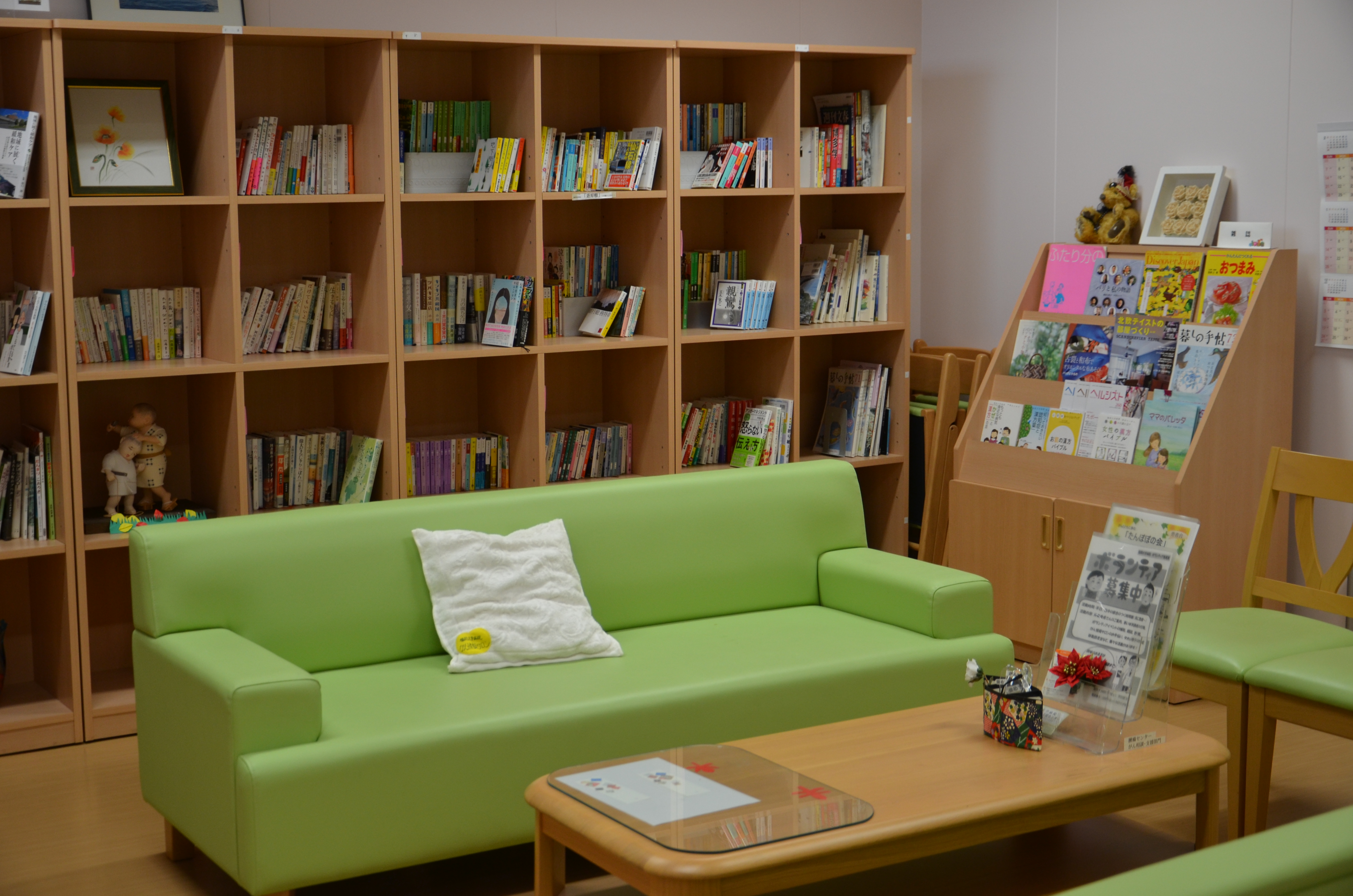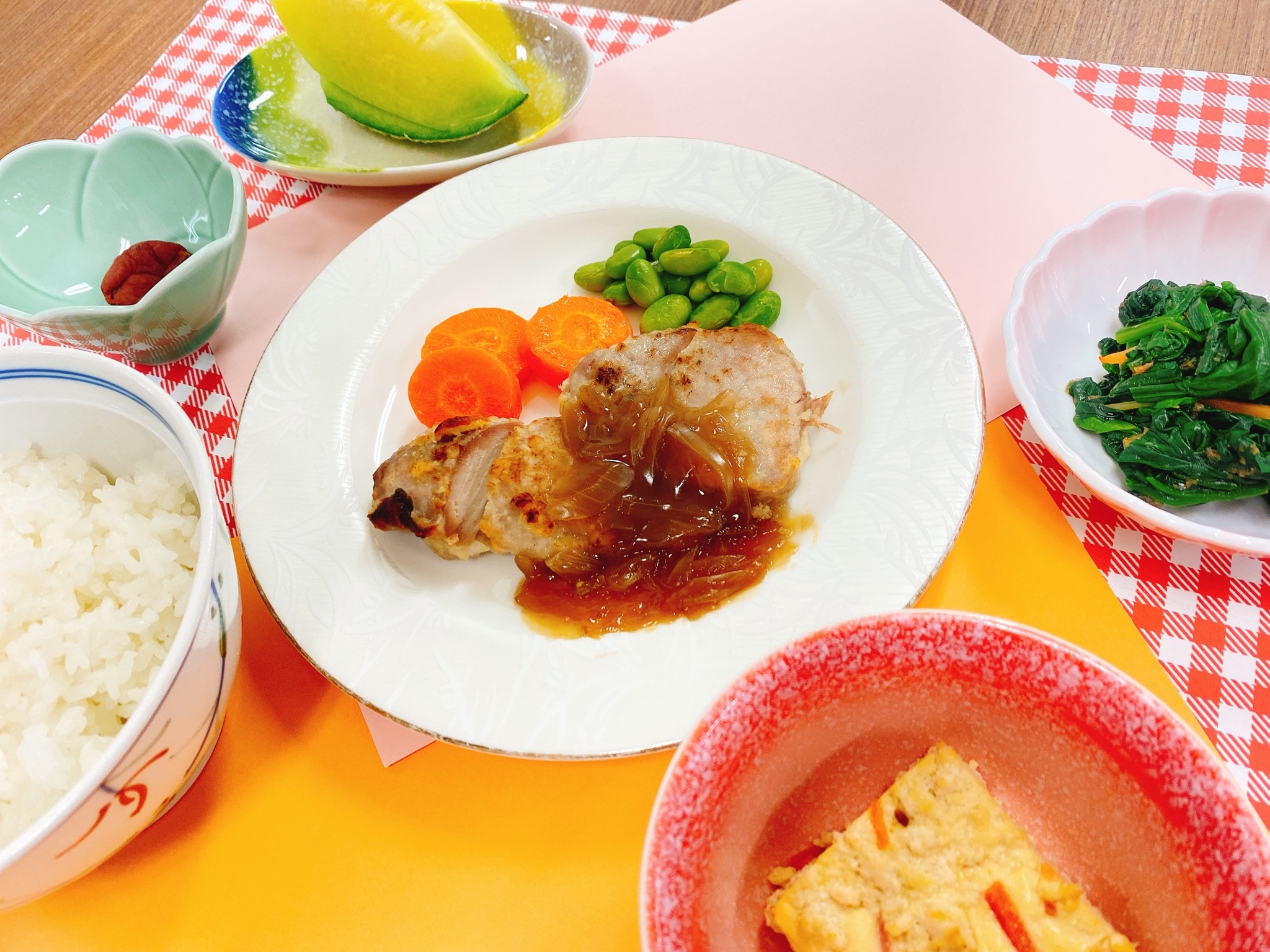 Safety awareness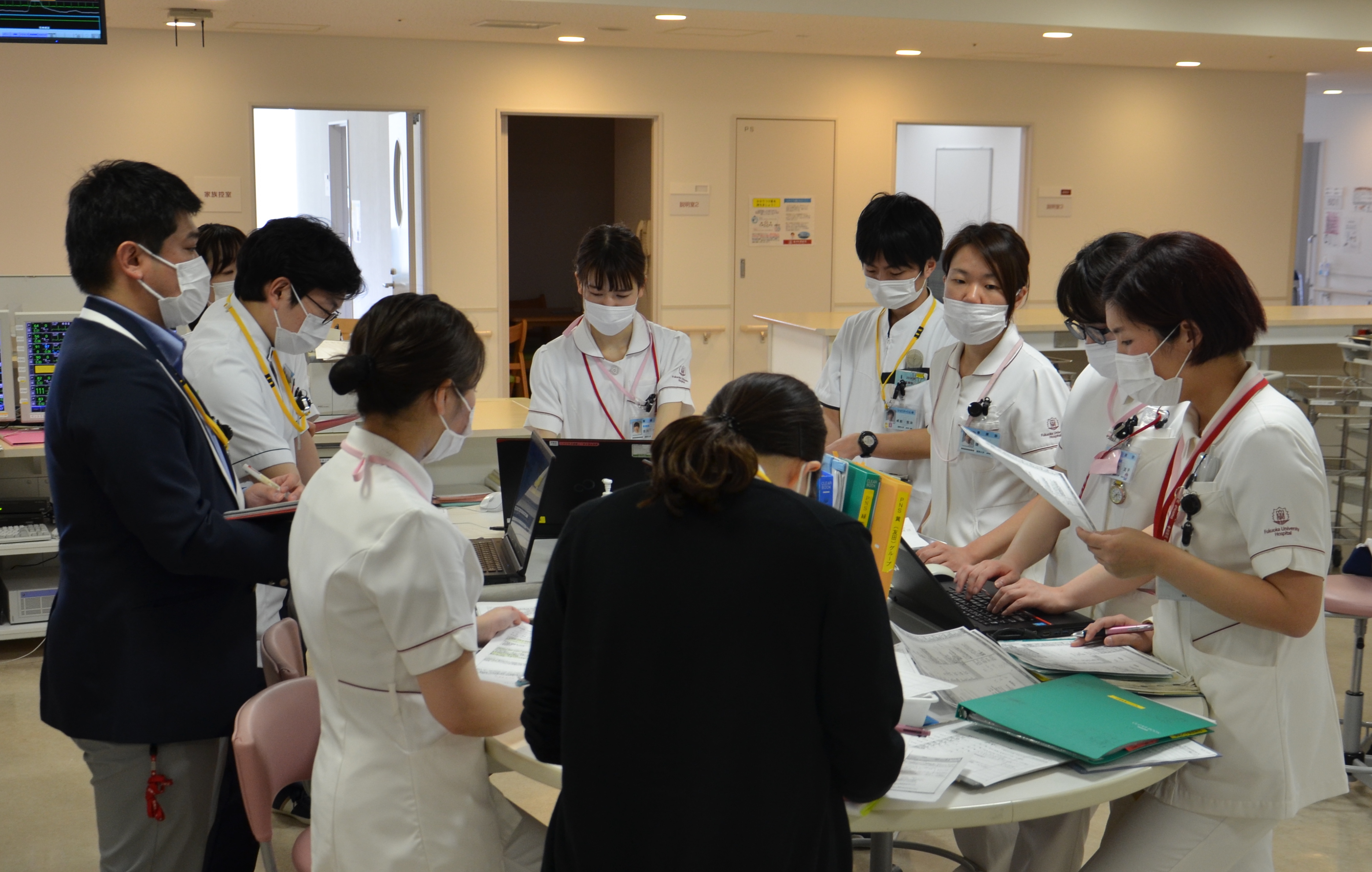 Ensuring safety is a vital concern. Establishing systems to prevent accidents in medical facilities is essential. Our goal is to be the safest hospital in Japan by operating a Medical Safety Department under the direct control of the Hospital Director.
Training of medical personnel
One of the important roles of university hospitals is to train exceptional medical personnel. I believe it is important to train medical personnel with a good balance of attitude, skills, knowledge, and values. For that purpose, consistent education both before and after graduation is necessary. We support our staff in obtaining professional qualifications, so that we can provide excellent medical services to our patients.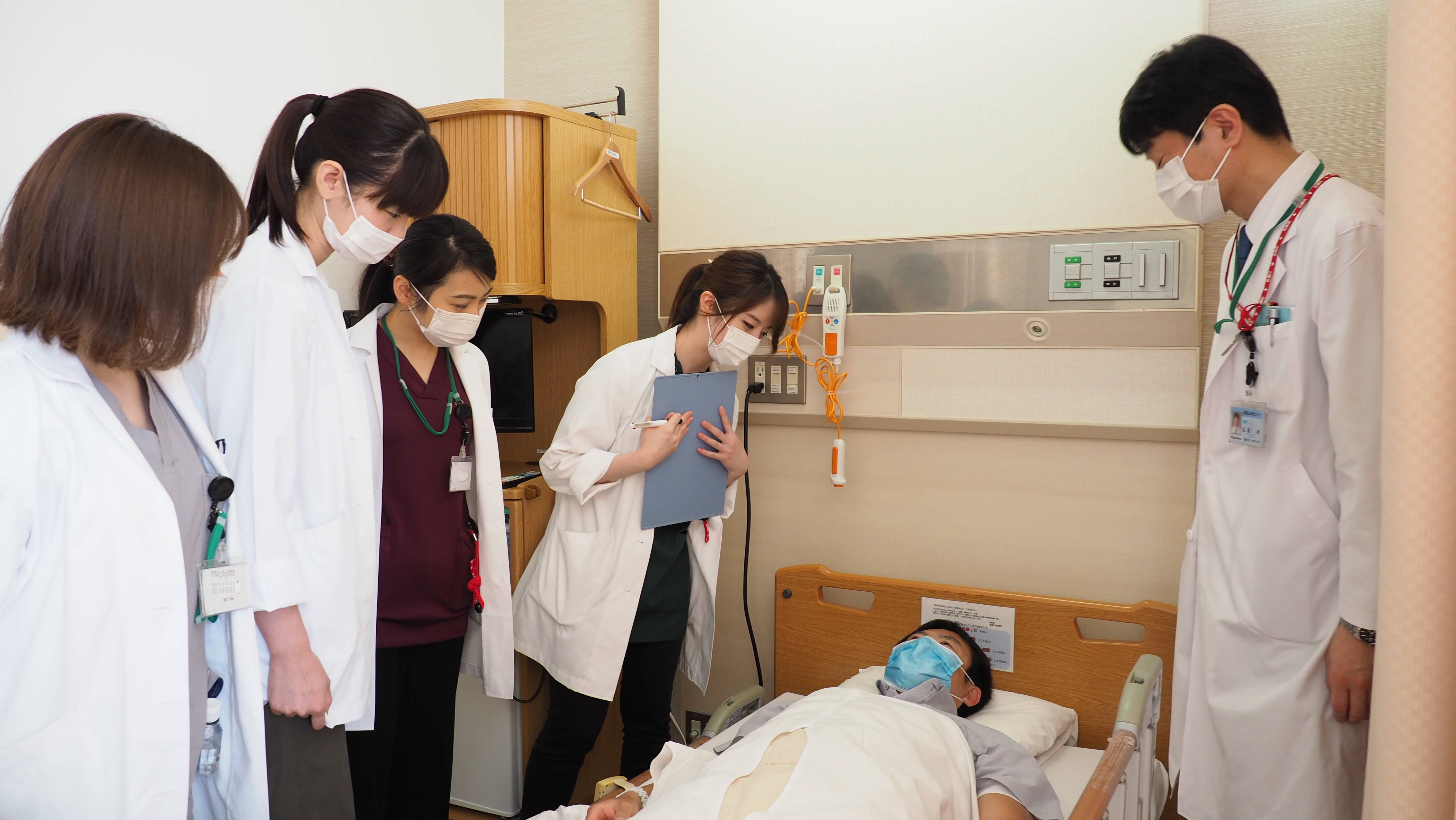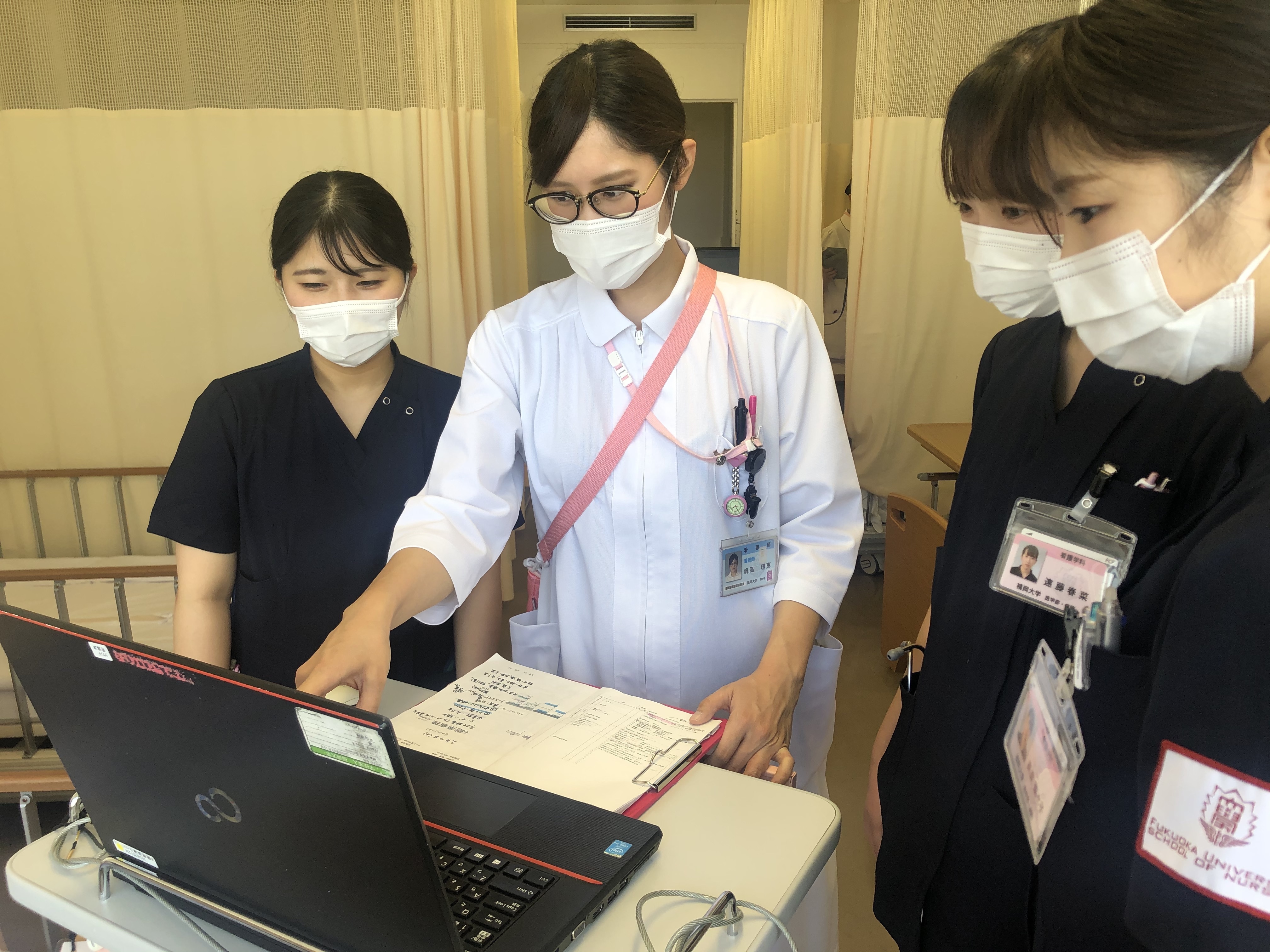 Access
You can access the hospital by subway, bus or car; using the subway is especially convenient because of the direct connection between the subway station and the hospital building. In the near future, in addition to the transfer at Tenjin/Tenjin-minami stations, the Nanakuma subway line is being extended to Hakata Station, making it easier to reach our hospital from JR Hakata station or Fukuoka Airport.
We will continue working hard to provide high-quality medical care to all.