Clinical Services
Department of Neuropsychiatry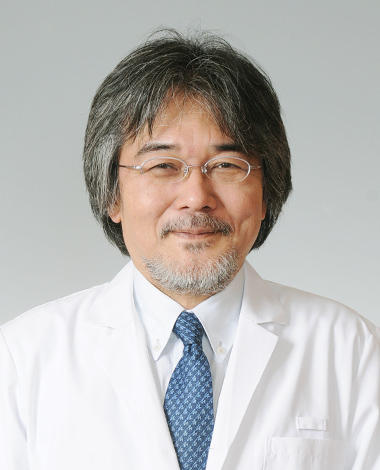 Our department strives to provide patient-centered psychiatric therapy, rooted in the local region, from the perspective of a biological/psychological/societal model.
The conditions we handle include early childhood psychiatric disorders, child/adolescent psychiatric disorders, schizophrenia, adult mental diseases or emotional disturbance, psychiatric disorders including presenile/senile dementia, family problems, etc. From the time this department was established, we have been carrying out practical clinical work against a background of psychoanalysis and dynamic psychiatry, and have been able to achieve significant therapeutic results.
In our department, there is the outpatient clinic and three wards, each having one play therapy room and two psychotherapy rooms (counseling rooms) that are constantly in use. The wards consist of an 18-bed closed ward and a 42-bed open ward, and includes an 8-bed PICU (Psychiatric Intensive Care Unit), and through desirable therapeutic interactions between staff and patients, individual drugs/psychiatric treatment and various group therapy activities are carried out. All the staff in the wards, including the physicians, constantly have some kind of interaction with the patients, and strive to maintain a therapeutic environment.
Daycare happens to be the first service to be established in the university hospital psychiatric department, and rigorous programs are created, corresponding to the state of individual patients, and therapeutic outcome.
Liaison consultation handles psychiatric problems and incidents for all departments in the hospital, such as post-surgical delirium, improvement of QOL in dying patients, psychology for prenatal and postnatal obstetrics and gynecology, and parent-child emotional interactions, and strives to contribute to psychiatric care in the hospital on an overall basis. Moreover, it performs liaison consultation for Chikushi Hospital, which is a branch university hospital. In recent years, a new effort has been underway to handle attempted suicide cases the emergency department.
Characteristics and specialties
Outpatient medical care is only through appointments, and in addition to regular outpatient care, we provide specialist outpatient care for child/adolescent mental health, gender identity disorder, and dementia. In the wards, there are many interview rooms, where structured interviews are carried out, while on the other hand, occupational therapy is also fully carried out, and an effort is made with psychiatric rehabilitation. Daycare puts together programs to suit individual patients, and regularly provides a place for self-reflection and discussion.
Specialist Outpatient Care
Dementia
Gender identity disorder