Departments and Centers
Center for Regenerative Medicine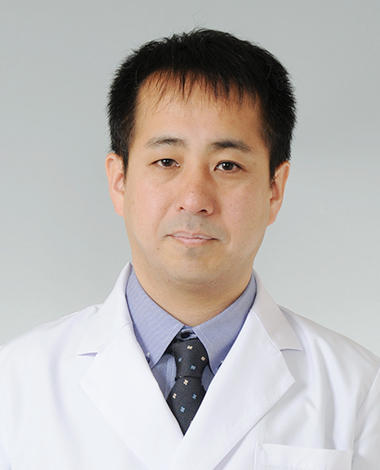 We offer cell therapy including stem cells and treatments with the use of drug to encourage tissue regeneration as regenerative medicine. In cell therapy, we will mainly perform autologous cell transplantation derived from our patients, but allogeneic cell transplantation treatment through the provision network is also carried out. We established a cell tissue bank to manage the cell tissues used in the treatments, and we have certification tissue transplant coordinators including doctors to manage the bank full-time at our center.
As for regenerative medicine, in November 2014, "Law on ensuring the safety of regenerative medicine" was enacted and enforced in Japan aimed to assure high-quality regenerative medicine and all regenerative medicine which is carried out at our hospital. In addition, we manage cell-processing facilities and administrate regenerative medicine committee, in which our center plays an important role in contact and consultation regarding regenerative medical care in and out of our hospital.
What distinguishes us from the rest
In addition to the relatively frequent limb ischemia patients, we offer islet transplantation as cell transplantation therapy to severe type-1 diabetes patients. Islet transplantation is now categorized as advanced medicine B, and has been carried out throughout the country as insured medical treatment with partial private practice cost.
Furthermore, Fukuoka University is one of the six nationally certified facilities to receive compensation for the private practice expense from Japan Medical Research and Development Organization (AMED). Therefore, one can receive islet transplantation at our hospital at fee with health insurance reimbursement. Allogeneic islet transplantation is a cell transplantation therapy that has been approved as the first kind of specific regenerative medicine, which also includes bio-artificial islet xenotransplantation that we to plan to implement in the future. We are also working on being able to offer autologous islet transplantation to chronic pancreatitis patients, which is covered by health care abroad, at fee with health insurance reimbursement.
Please refer to the website for details.
Specialty outpatient department
We establish outpatient departments of evolving, progressive medical cares and medical fields which are expected to enrich the content of medical treatments (regenerative medicine, preventive medicine, etc.). Regarding medical treatment fees, it could be insured practice, private practice, or mixed practice.
Regenerative medicine
Islet transplantation outpatient department
Ischemic limb outpatient department: the treatments carried out for critical limb ischemia (current insurance practice only)
Preventive medicine
Outpatient departments for cardiac rehabilitation, heart failure, obesity, metabolic syndrome, smoking cessation, etc.