Departments and Centers
Department of Clinical Laboratory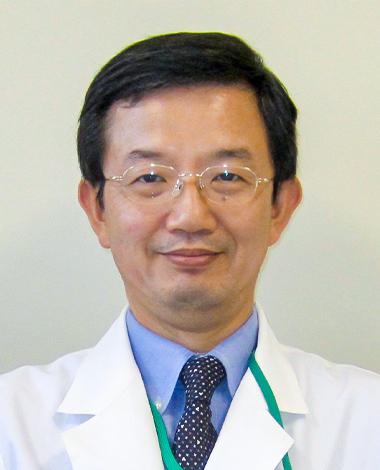 Welcome to the website of the Department of Clinical Laboratory at the Fukuoka University Hospital.
Since 2008, Professor Akira Matsunaga has been a chairman of Department of Clinical Laboratory and professor of Department of Laboratory Medicine, Fukuoka University School of Medicine.
In the Department of Clinical Laboratory, we have provided high-quality and highly accurate clinical data (laboratory / physiology) and information for more than 40 years. We believe that those high accurate clinical data helps provide the good treatment of our patients. We are important members in the health care team and are engaged in truly meaningful work, devoting ourselves to improving patients' health and wellness. The number of the staff is 60, including medical doctors and clinical laboratory technologists. The blood collection for outpatients is performed mainly in the Central Blood Collecting Room on the second floor of the new hospital building. The results of many items of urine and blood biochemistry measurement are reported by the automatic analysis system within 1 hour of their collection. To support high-level medical care as a specific function of the hospital, we conduct around the clock high-quality emergency clinical examination, even at night and on holidays.
In the physiological laboratory, we take Treadmill stress electrocardiogram, 24-hour electrocardiogram, PWV/ABI, echo cardiogram, blood vessel echo, electroencephalography and the respiratory function tests, such as pulmonic compliance, pulmonic diffusing capacity, and the amount of residual air.
In an electroencephalographic examination, we perform digital electroencephalography for diagnosis of epilepsy and central nervous system disease in children
Special Feature of our Clinical Laboratory
Now, we are performing gene diagnosis to persistent hyperinsulinemic hypoglycemia in infancy (PHHI) and lipid abnormalities (hyperlipidemia and hypolipidemia) by cooperation with Department of Laboratory Medicine, Fukuoka University School of Medicine.
For lipoprotein abnormalities, we especially analyze various genes, such as apolipoprotein A-I, A-V, B, and E, PCSK9, MTP, LMF1, LCAT, GPIHBP1 and ABCA1, including apo E phenotype and genotype. We also conduct genetic analysis by next-generation sequencing for samples from within our hospital.
We take all questions and consultations about the Clinical Laboratory, and make a quick and appropriate response at the Clinical Laboratory Consultation Room.
Furthermore, according to the demands from patients or their families, we have established a specialized laboratory examination division for diagnosis.
From 9:00 to 17:00, we are also available to take a consultation with doctors from outside Fukuoka University Hospital.
As clinical treatment continues to advance, we move forward to establish the best clinical laboratory for every patient.
Statistical data
The number of laboratory tests according to the year
| Section | 2012 | 2013 | 2014 | 2015 | 2016 |
| --- | --- | --- | --- | --- | --- |
| Blood cell morphology | 252,965 | 262,673 | 257,431 | 268,313 | 276,808 |
| Body fluids & urinalysis | 158,385 | 154,711 | 94,041 | 95,549 | 94,677 |
| Genetic test | 4,540 | 4,570 | 5,178 | 6,083 | 5,261 |
| Clinical chemistry | 2,313,675 | 2,406,618 | 2,400,655 | 2,537,102 | 2,587,903 |
| Microbial test | 45,903 | 46,752 | 48,328 | 44,270 | 38,101 |
| Emergency laboratory examination | 1,076,924 | 1,157,759 | 1,174,859 | 982,365 | 872,453 |
| Blood transfusion test | 28,992 | 30,321 | 28,525 | 28,262 | 28,416 |
| Outsourcing | 87,343 | 91,974 | 90,181 | 99,602 | 97,691 |
| Subtotal | 3,968,727 | 4,155,378 | 4,099,198 | 4,061,546 | 4,001,310 |
| Electroencephalography | 3,928 | 4,113 | 4,038 | 3,659 | 3,691 |
| Electromyography | 2,748 | 2,965 | 3,942 | 3,318 | 2,986 |
| Cardiovascular function test | 38,072 | 43,307 | 45,373 | 44,727 | 44,659 |
| Respiratory function test | 5,177 | 4,943 | 5,168 | 5,449 | 7,024 |
| Subtotal | 49,925 | 55,328 | 58,521 | 57,153 | 58,360 |
| Total | 4,018,652 | 4,210,706 | 4,157,719 | 4,118,699 | 4,059,670 |
Foreign language available to use: English